Kayla was off school last Fri for parent/teacher conference so she was able to join Lucas and me on a MOPS group trip to a little church pumpkin patch.
One of the activities they had was throwing the hoops on a pumpkin.
Doing their little victory dance
I love the fall and the much cooler weather it brings!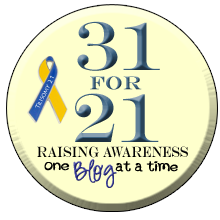 Grab This Button