Karen Gaffney
is an open-water endurance swimmer (swam across Lake Tahoe, and as part of a 6-person team across the English Channel), President of a non-profit organization, and a self-advocate who has Down syndrome and speaks to a wide range of audiences across the country.
Who best to hear a talk about Down syndrome than someone who has Down syndrome?
This past May, Karen gave a TEDx Talk in Portland. Her talk "...explored the history, current state, and progress of Down syndrome."
Hear it in her own words, her own voice.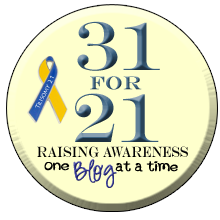 Grab This Button