*Congrats to the winners Sabrina and Stacey!
One of the things I like about attending the NDSC annual conventions (aside from the reunion with all the wonderful families we've met over the years!) is the exhibit hall. It is full of vendors with many great products, but especially the business ventures of individuals with Down syndrome.
I love strolling through all the display tables and seeing their creativity and imagination come out in the items they are selling. I have started buying either jewelry or greeting cards from their businesses to hand out to Kayla's teachers for Christmas and end-of-year gifts.
We didn't attend convention last year, but we went the year before when it was in IN. One such self-advocate I met who has her own greeting card business is Rebecca Page of
Livin' My Dreams Art Studio & Co-op.
Rebecca's greeting cards are beautiful; I love the
flower design
that I bought at convention. She has also added
two different
coloring books
to her items. How fun!
Rebecca was so generous to donate some of her items for a giveaway!
There will be two winners. One winner will receive a coloring book and one winner will receive a set of cards.
To enter just leave a comment stating which
card design
you like best and make sure I have a way of contacting you if you are a winner.
And don't forget there are still a few days left to enter to win a copy of the book
Black Day: Monster Rock Band
, authored by a man with Down syndrome.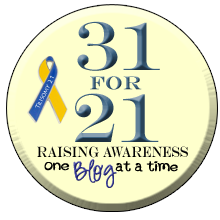 Grab This Button