When we bought our house last year the only appliance we bought was as refrigerator. Living in base housing or an apartment pretty much all my life I never had to buy a fridge before. I was always stuck with the standard issue basic model.
Oh the choices! I wanted double-doors for the fridge with the freezer drawer on the bottom and a water/ice dispenser on the outside of the drawer (so we could finally free up room in the fridge by not having the big filtered pitcher we were using.)
We're big water drinkers so having the dispenser easily accessible for the kids to get their own water throughout the day was a big plus.
A few months ago
Mom Central
was looking for bloggers to review a water filter for owners of
Whirlpool
refrigerators. We have a
Whirlpool
and it was time to change out our water filter; so I signed up.
We knew our water filter was at the end of its life cycle because the water was coming out in a slow trickle. It was obvious that it was taking longer to fill up our cups, water bottles, and pitchers.
Thank goodness when our
new water filter
arrived! It was easy to pop the old one out and put the new one in - and boy what a difference. The water came out fast and I could tell a subtle difference in the taste ... almost more ... refreshing. It had definitely been time to switch out the water filter.
The water filter is certified by
NSF International
to reduce cysts, chlorine taste and odor, particulates (Class 1), lead, and mercury. These contaminants aren't necessarily in all users' water, but replacing the filter every 6 months ensures clean, safe drinking water.
"I wrote this review while participating in a campaign by Mom Central Consulting on behalf of Whirlpool and received product samples and a promotional item to thank me for taking the time to participate."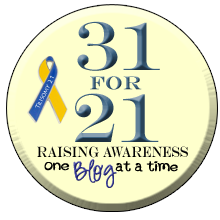 Grab This Button