To kick off Down Syndrome Awareness Month I wanted to share this video made by a group of self-advocates from New Jersey. Who better to spread the message that,
"it's not about being politically correct, it's about respect."
than those who are most affected by the inappropriate use of the word(s) r*
tard
(ed).
Let the self-advocates speak for themselves; try telling them words don't matter or don't hurt.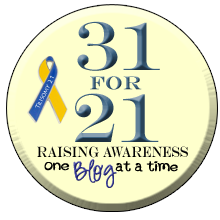 Grab This Button