Punky
is the first
cartoon character with Down syndrome
about to hit the air.
This Irish-made cartoon series is features a 6 yr old girl with Down syndrome and is aimed at the preschool set.
Punky
lives with her family and encounters daily adventures like any other child.
Hopefully it'll be picked up here in the states; would be interested in seeing this one!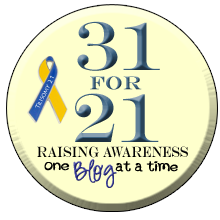 Grab This Button